Youth Job Connection Summer – Provides summer, part-time and after-school job opportunities to high school students, aged 15 to 18, who are facing challenges and may need support transitioning between school and work.
Supports include:
Paid pre-employment training to promote job-readiness;
Job matching and paid job placements, with placement, support for participants and hiring incentives for employers;
Mentorship services; and
Education and work transitions support.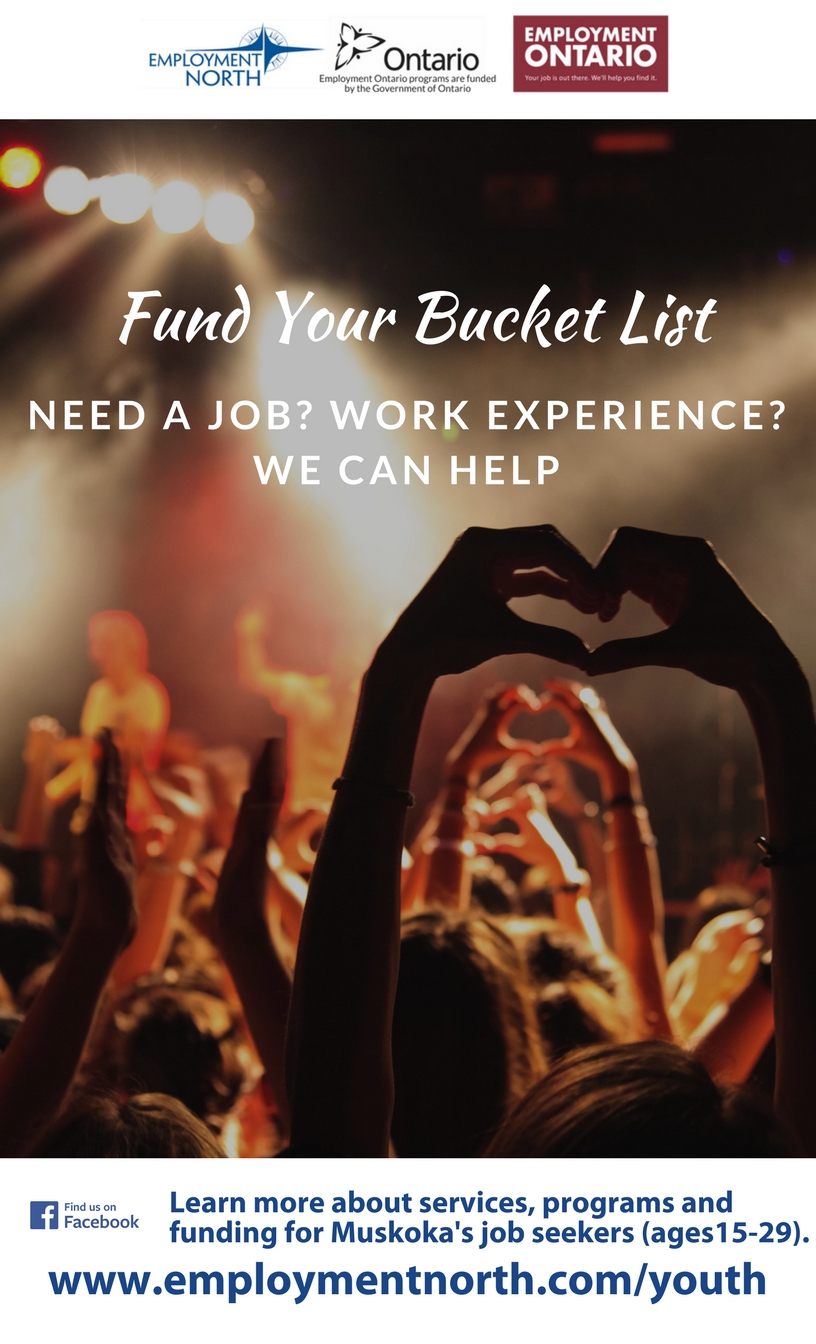 Available to Youth in Almaguin & Muskoka regions
Training Sessions take place in Gravenhurst, Sundridge, and Huntsville.