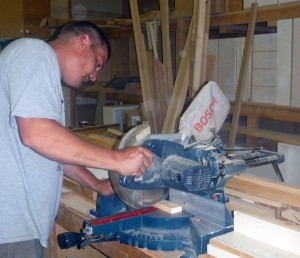 An "apprentice" is someone who learns a skilled trade on the job, under the direction of more experienced workers. Apprentices also complete classroom instruction as a part of their training.
Becoming an apprentice can be an important first step to learning new skills and building a rewarding career. Jobs in the skilled trades pay well, and are interesting and challenging. Plus, you earn while you learn. Apprentices are workers, so you will need to find an employer who will train you. For help with your job search, contact one of our Employment North offices in Gravenhurst or South River.
To view a list of the many careers options available and possible requirements, such as exams and certification, visit: Employment Ontario Training
For more information about the Apprenticeship Program, visit:
Want more information? Contact us or stop by one of our offices!