---
COVID-19 Notice Update
Both offices are now open to the public and facilitating in-person appointments.
SOUTH RIVER OFFICE – Please call (705) 384-1110 for assistance
GRAVENHURST OFFICE – Please call (705) 571-2030 for assistance
Find contact info here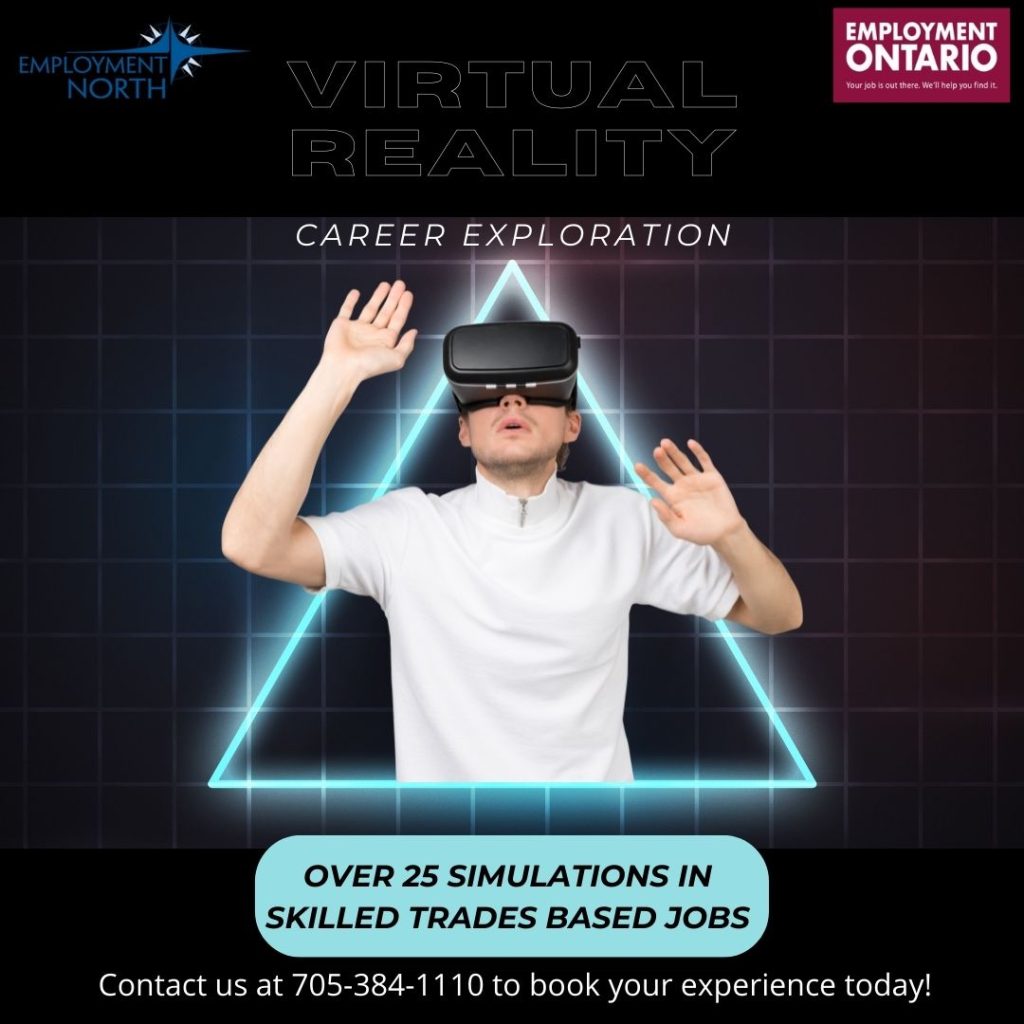 NEW TO THE SOUTH RIVER OFFICE – Check out our brand new state-of-the-art Virtual Reality Career Exploration tool that allows job seekers to experience and explore various trades and get hands-on exposure in a 3D environment. 
Currently there are 16 simulations such as heavy equipment technician, CNC operator, welding and HVAC technician with more to come.
Book your appointment today with one of our employment counsellors.
Looking For Work?
We Can Help

Talk With Our Employment Specialists
Get Advice and Help With Your Job Search; Book an Appointment Today With An Advisor.


Use Our Resource Center
Printers, Faxes, Scanners, and Computers are Available For Your Job Search Needs

---
Employment North is an Employment Ontario Service Provider and part of the Employment Ontario network – We connect job seekers with employers and offer various federal and provincial programs to assist job seekers in finding employment and assist employers with finding the right candidate for the job.
---
South River Employment Office
Janet – Supervisor/Site Coordinator
303 Ottawa Ave.,
Box 2000,
South River, ON
P0A 1Z0
Tel: 705-384-1110
1-800-461-5541
Fax: 705 384-2228
Email: janet@employmentnorth.com
Gravenhurst Employment Office
Janet – Supervisor/Site Coordinator
2-410 Muskoka Road South
Gravenhurst, ON
P1P 1J4
Tel: 705 687-6350
1-800-461-5541
Fax: 705 687-4250
Email: janet@employmentnorth.com