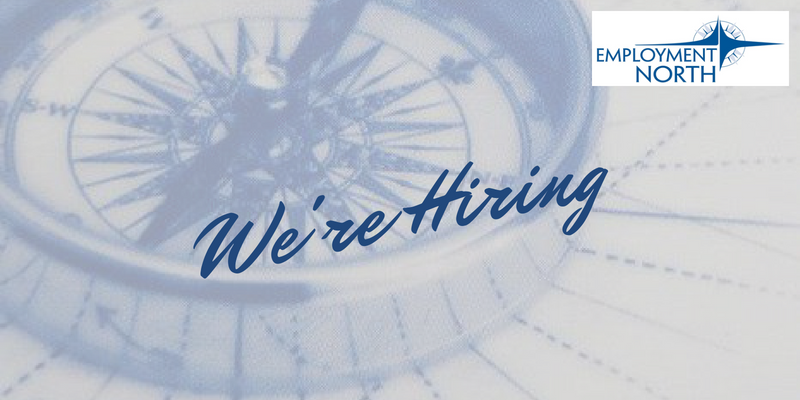 Position:
Job Developer
Location/Address
:  Employment North, Sundridge, ON
Application Deadline
: July 15, 2018
Email
: Donna@employmentnorth.com
Hours of Work: Weekdays 8:30 am to 4:30 pm
Job Description:
The Employment North Job Developer is responsible for establishing relationships with employers to market services and programs, determine employers' needs and arrange and monitor placements and opportunities for clients. The job developer promotes job search participants and markets Employment North Services to employers and the community.
– Requirements –
Education and Training
Degree or Diploma in Sales and Marketing/Social Services/Business or work experience that indicates the ability to work in a social environment.
Experience:

A minimum of one-year related experience in employment counselling, community development and/or marketing to be proficient in this role.

Experience working with specialized population groups where analysis and assessment of client needs and barriers were required would be preferred.

Other Skills:
Strong interpersonal, communication and presentation skills.

Organizational/prioritizing ability, coaching, listening, analytical, problem-solving, marketing, prospecting and public relations skills are essential.

Understanding of career building principles.

Facilitation and coaching skills preferred

Physical Skills:


Access to a car and a valid drivers' license to travel to employer work sites.

Computer Skills:

Proficient using Microsoft Office software; well-developed computer skills in word-processing and using the Internet as a job development and job search tool.

Communication – Verbal or Written Skills:

Strong written, marketing, communication, presentation and public speaking skills.

Strong knowledge of job search and marketing techniques

Ability to perform administrative tasks
– Competencies – 
Confidence and Resilience: 

Able to display self-confidence and flexibility when faced with multiple difficult situations, including representing clients with multiple barriers to the general public.

Outreach:

Cold calling experience and the ability to build rapport to obtain job orders and repeat business. Ability to negotiate contracts and sensitive situations with employers. Able to market and provide client services in the community. Professional behaviour demonstrated.

Self-Directed:

Ability to work independently and as a team member is required. Excellent job task planning, prioritizing and organizing skills.
How To Apply:  by email to Donna@employmentnorth.com