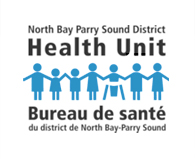 The North Bay Parry Sound District Health Unit will be offering a Safe Food Handling Course!!
Course outline:
The Food Handler Certificate Course is designed to teach food handlers of safe food handling. Participants will have a basic understanding of how to identify risk factors associated with foodborne illness and the skills necessary to handle food in a manner that will prevent illness from occurring. Topics of discussion include public health legislation, food microbiology, food protection and preparation, introduction to HACCP (Hazard Analysis Critical Control Point) procedures, cleaning/sanitizing and personal hygiene.
Date: Wednesday, November 29, 2017
Time: 9:00am to 4:30pm
Location: Royal Canadian Legion Branch 390 95 Ottawa street, South River, ON
Cost: $45.00 per person
Class Size: Not to exceed 25 participants
Pre-registration is required:
Please call to register:
North Bay area: 705-474-1400 ext. 2553/2354
Parry Sound area: 705-746-5801 ext. 3201
Upon successful completion of a 6½ hour program and an examination, the North Bay Parry Sound District Health Unit will issue a Food Safety Certificate. This certificate meets the Ontario Ministry of Health mandatory food safety training requirements and is recognized by Health units in Ontario.
Please note:
Pre-registration is required with payment at least one week prior to course date.
Payment by cash or cheque (cheque to be made out to: North Bay Parry Sound District Health Unit)
Course may be cancelled if there are not enough students enrolled.
Registrants who cannot attend on course day can have their fee refunded if 24 hours' notice in advance of the course date is received by this Health Unit.
Registrants are responsible for providing their own lunch.